If you order on "Chili Mafia.com", the money will come directly to us (as a micro-manufacture of our Pika Pika Chili Compositions) and the other small manufacturers part of the Chili Mafia. If you only know us from the search engine, you may want to know first how safe it is to shop with us. Here is a list of arguments…
We are often on the road
Attached a photo gallery our fairs and festivals performances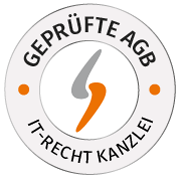 Buyer protection with Paypal
With PayPal on the secure side – all PayPal payments are protected by PayPal buyer protection. If your ordered goods do not arrive, do not correspond to the description, or simply something goes wrong, you can report the ordered goods to PayPal as part of the buyer protection. Your complaint will be checked by PayPal and if you receive a legitimate complaint, you will receive the entire invoice amount back. For more information, see www.paypal.de.
Ssl
To protect your data from unauthorized access by third parties, we use verified encryption technologies. With the SSL (Secure Socket Layer) all order and credit card data are transmitted to us encrypted and of course treated confidentially.
Secure payment methods
A list of our safe payment methods – All prices are inclusive of the statutory value added tax, plus shipping costs depending on the country. More information about shipping costs can be found here
Du wirst zur Zahlung zu SOFORT weitergeleitet.

Per Kreditkarte mittels Stripe bezahlen.

Überweise direkt an unsere Bankverbindung. Bitte nutze die Bestellnummer als Verwendungszweck. Deine Bestellung wird erst nach Geldeingang auf unserem Konto versandt.